NCC'S 1st Prize for 2017 has risen to £15,000.
Sean has decided that he has to make quite a few changes to the running of the North Coast Classic loft in 2017, mainly because of the increase in running costs. Firstly the entry fee will now be £125 per bird (There will be no free birds this year). After the final race is over, all birds will be given back to their owners free. This means if you win the NCC you walk away with the First prize of £15,000 in one hand and your winning pigeon in the other. After 14 days from the Final Race, if you don't claim your pigeon back the following will apply. Any pigeons left in loft will go to an Online Auction (PIGEON CHAT) where they will be sold. The owners of these pigeons will then receive 60% of the price their pigeon makes, 40% will go to administration and auctioneers fees .If you fancy the idea of the birds being sold for you, then please make sure you send a pedigree with them, as they are hard to sell without one. All prizes planned are based on 700 birds I'll get any questions you have asked , answered as quick as I can Before I go I would like to thank everyone who sent a pedigree in this year. Paul O'Connor PO.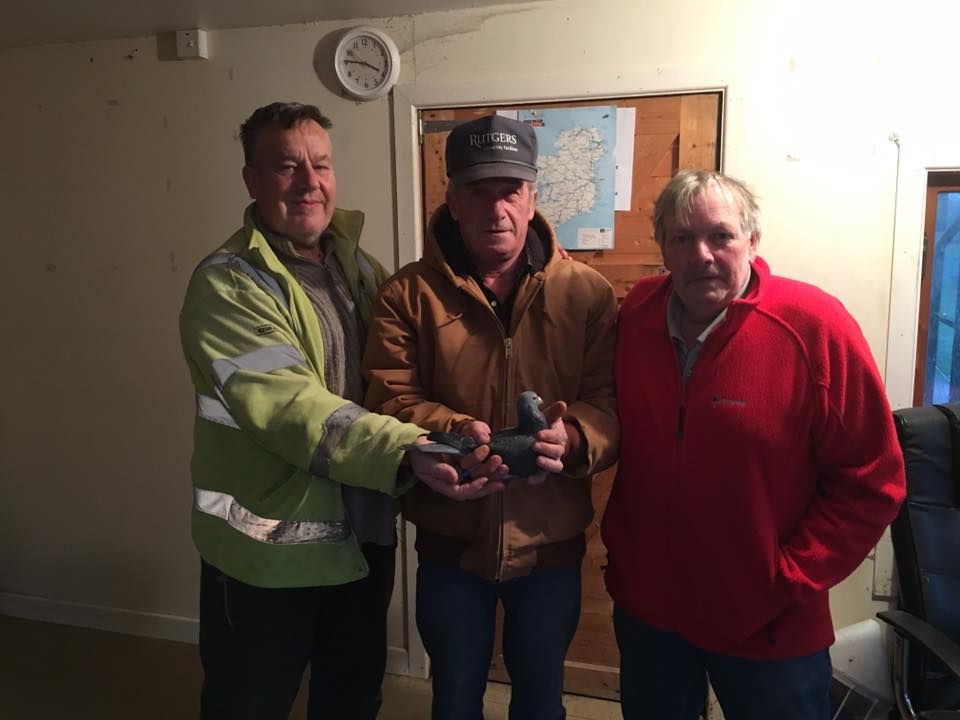 NCC Officials Sean Diamond and the hard working William Bond with the 2016
NCC winner Bobby Dalziel at the NCC lofts tonight holding his winner.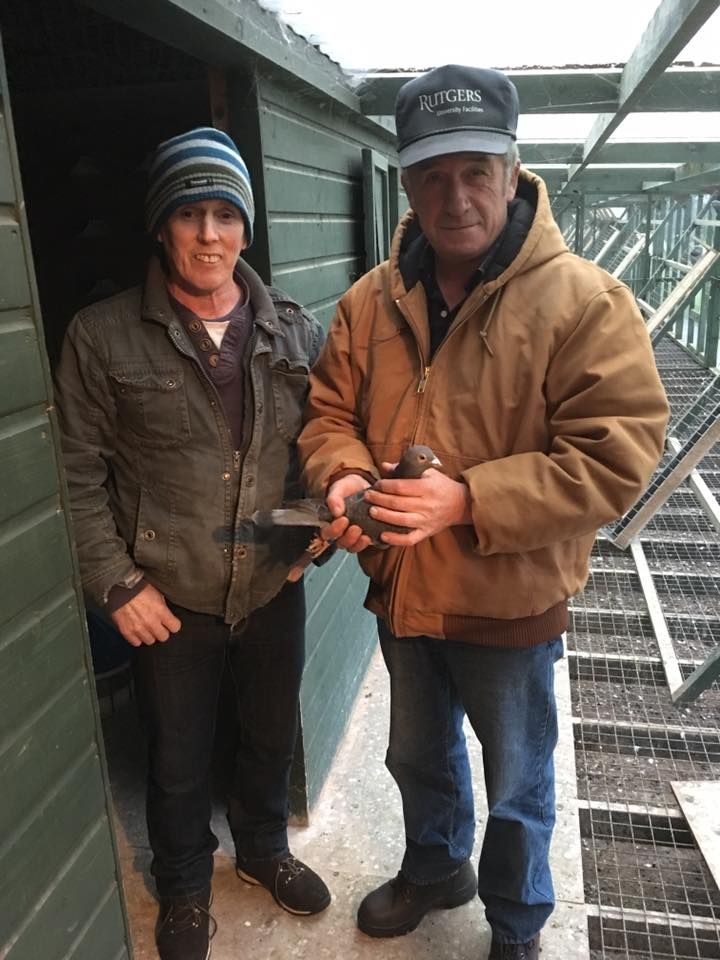 Bobby Dalziel and Paul O'Connor at the lofts early December 2016.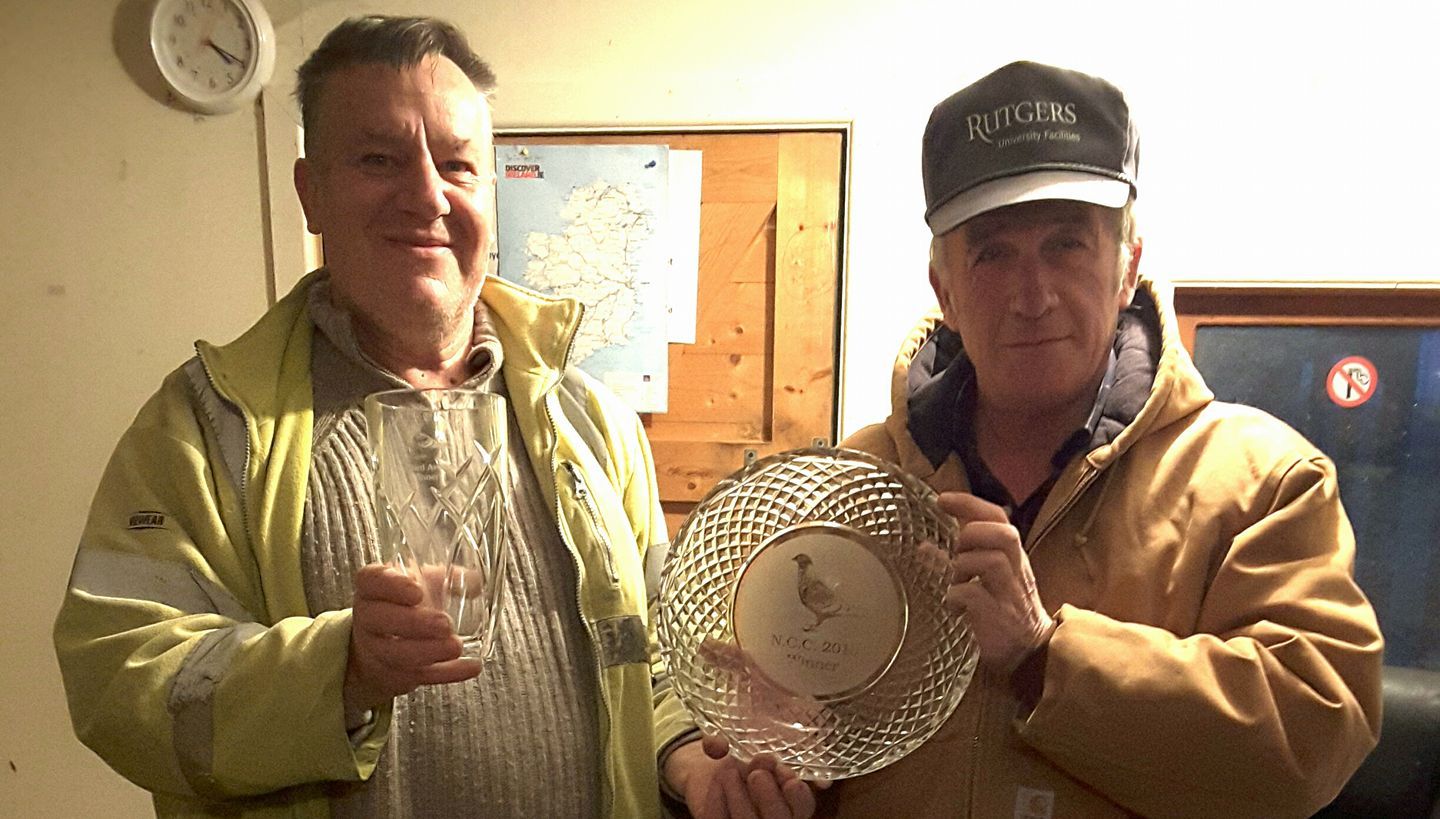 NCC winner in 2016 Bobby Dalziel (r) with Mr North Coast Classic Sean Diamond.